NIOS has earlier postponed all the ongoing examination till 31st March,2020 amid corona outbreak. In the latest announcement, NIOS has further postponed all the examination across India and Overseas for another three week starting 30th March. NIOS will release new exam date NIOS examination for the practical and theory exam after assessment of situation.
NIOS public exam for March-April was earlier scheduled from 24 March to 24 April,2020.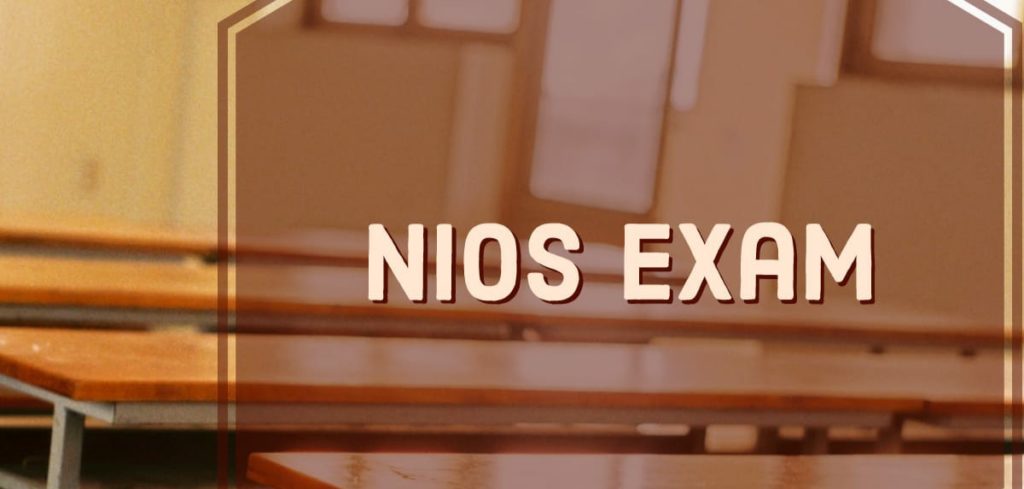 What is NIOS new time table?
The situation due to corona out break is not improving and COVID19 positive cases are increasing day by day. Most of the State Government has also increased Lock down period up to 30th April,2020. NIOS will released new exam date sheet once lock down is over. NIOS student should keep update about new NIOS exam Time table by visiting www.nios.ac.in.
How can student utilize time?
To overcome the loss of the academic time,National institute of open schooling has now issued an advisory for the student. Now the students make up for their lost time. NIOS will run live counseling session from Monday to Friday between 3:00 PM to 5:00 PM. This will be available on free-to-air DTH channels 27 (PANINI) for secondary course and Channel 28 (SHARDA) for senior secondary course.
This Channels offer content from the course offered by NIOS and other State and National board. Students can learn lesson by watching Video. The student can also talk to the expert during interactive session. Toll free number is 1800-180-2523.
Recorded Video of the lectures are also available on NIOS YouTubes Chanel.
Click For YouTube : NIOS YouTube
National institute of open schooling (NIOS) has also developed open online course in all major subjects of secondary and senior secondary course. The courses are available free of cost at E learning platform SWAYAM developed by HRD.
Schedule for Live Telecast on SWAYAM PRABHA for the month of April 2020*
Date/Time
Channel 27(PANINI)
Secondary
3:00 pm -4:00 pm
Channel 28(SHARDA)
Senior Secondary
4:00 pm –5:00 pm
Tuesday,
7thApril 2020
Social science (213) (Introduction of Social Science)
Mathematics (311)
(Set)
Thursday,
9thApril 2020
English (202)
(Kondiba)
Economics (318)
(Overview of Indian Economy)
Monday,
13thApril 2020
Mathematics (211)
Exponents and Radicals
History (315)
Understanding of Indian History
Tuesday,
14thApril 2020
Science (212)
Measurements in Science and Technology
Physics (312)
Units Dimensions and Vectors
Thursday,
16thApril 2020
Hindi (201)
बहादुर
Biology (314)
Origin& Evolution of Life
Monday,
20thApril 2020
Mathematics (211)Multiplication
Geography (316)
Nature of Geography
Tuesday,
21stApril 2020
Social Science (213)
Ancient World


Hindi (301)
कविता कैसे पढ़ें
Thursday,
23rdApril 2020
English (202)
Tall Trees
Psychology (328)
How Psychologists Study?
Monday,
27thApril 2020
Science (212)
Determination of density
Accountancy (320)
Accounting:An Introduction

Tuesday,
28thApril 2020
Mathematics (211)
Percentage and Application
Chemistry (313)
Atoms,Molecules and Chemicals Arithmetic Chemistry (313)

Thursday,
30thApril 2020
Hindi (201)
दोहे
Business Studies (319)
Nature of Scope Business
* For latest telecast Schedule visit : www.nios.ac.in. and www.sdmis.nios.ac.in
SWAYAM PRABHA is also available on Dish TV, Jio TV, Videocon, Airtel TV and Tata Sky.