New Delhi– CBSE had clarified in a tweet that it decision to take board examination for class 10 and class 12 stands same as mentioned in its earlier circular dated: 29th April,2020. Further it said that all the stakeholder will be notified 10 days prior to commencement of exam.
In it earlier circular dated April 1, 2020, CBSE had issued advisory to all CBSE affiliated schools to promote student studying in class 1 to 8 to next class or grade. Class 9 and 11 student be promoted to next higher class on the basis of school based assessments. In regard to class 10 and class 12 exam, CBSE had said that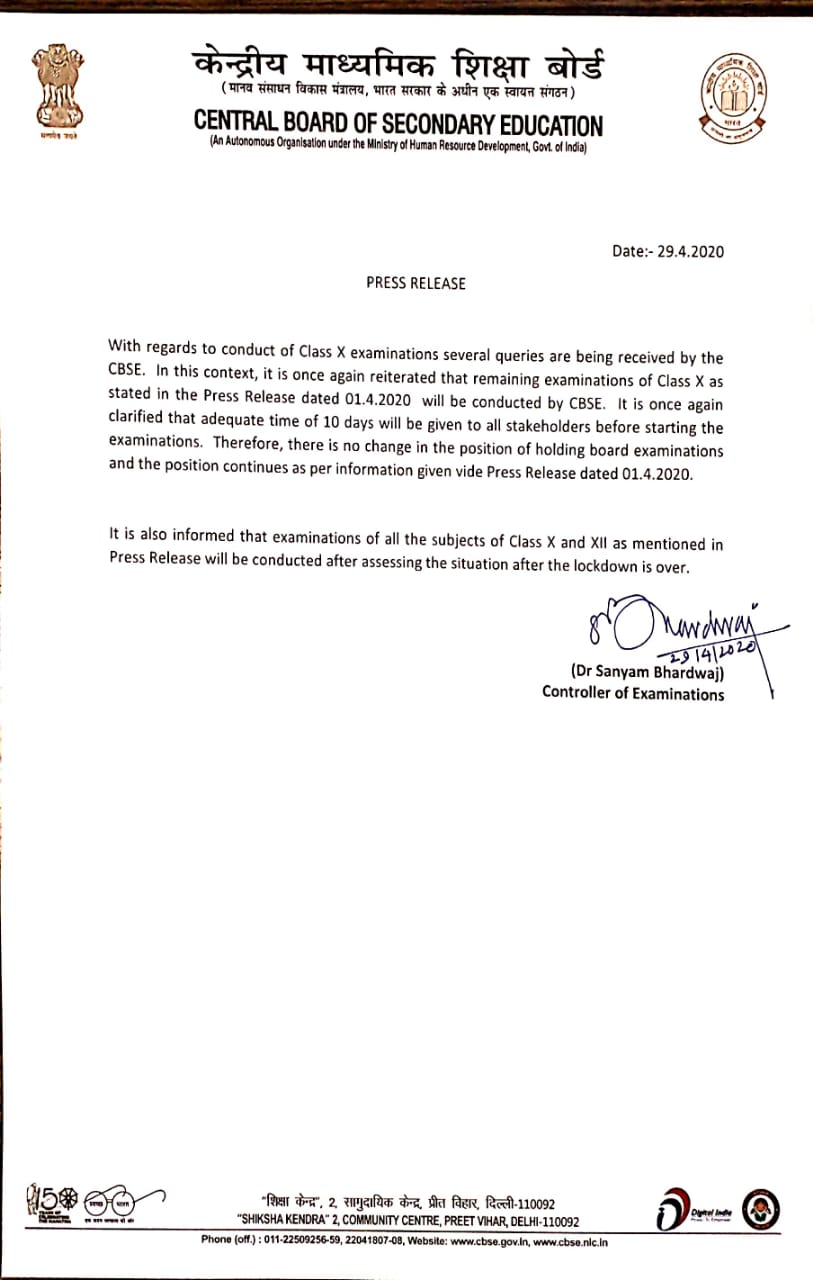 Central Board of Secondary Education (CBSE) has announced on 18th March 2020 that all the forthcoming examination has been postponed till March,31 as precautionary measures due to COVID-19 out break.
Click here for CBSE FAQ dated: 10.4.2020
Click here for Press released dated: 1.4.2020